How we got creative in Lockdown 1…
It's been said a thousand times already but oh what a year! 2020 has brought with it challenging and complex times for us all, as well as exciting solutions, new skills and mass innovation.
During lockdown one, now>press>play, like many other companies and individuals, had to stop, look inwards and get creative – how were we going to serve the needs of our schools and children? Work had either stopped completely or where possible people were working from home, travel was restricted and schools were closed. 
Our mission, as a social enterprise, is to make the curriculum accessible and engaging for all primary school children. Despite school closures, we were still determined to achieve this. now>press>play makes learning fun and memorable by extending children's life experiences, such as, blasting off into Space, exploring marine life under the Ocean, or time travelling to Ancient Egypt, and in a time when life is restricted these experiences become more important than ever.
Our Lockdown Challenge
As an in-school resource, we were faced with the challenge of how could we support locked down children, teachers and schools? Our solution was to make our emotive and imaginative resource accessible to pupils and teachers at home.
Within a week, our team created the first version of our At Home platform. It launched on the 19th March, a day before schools officially closed for what we now know would be a long while and 4 days before official lockdown started. This meant that all the pupils from our subscription schools now had access to our Experiences plus the follow on activities that could be developed into full lessons. We reached out to our schools' key contacts to onboard them, created tutorial videos and demonstrations of how to do now>press>play At Home, and were on-hand to help parents and teachers with access. Our schools were delighted that we had reacted so swiftly so they could ensure continuity of use with their classes right from their very own living rooms!
We wanted to go one step further though. We made four of our Audio Adventures free to families so that children in lockdown could experience now>press>play and travel through their imaginations. If you want to try now>press>play At Home just don a pair of wireless headphones (or play aloud) and join us on an Audio Adventure!
Despite the circumstances, it was an exciting time, we could help children escape lockdown! They wouldn't be doing a screen based activity, they would be using their imagination to visit far away countries, time travel to times gone by and they would be active, moving around while learning and having fun at the same time.
now>press>play was quoted as being a 'life saver' over lockdown! So many classes used it including my own class. We love it as a resource, but to have it available over lockdown was amazing.
Katie Martin, KS1 Lead, Grand Vaux Primary School, Jersey
Our Lockdown Resource Result
The more we spoke to teachers and parents, the more we realised our At Home package was really filling a need. 
This is because it's:
Non-screen based  – important when so many lessons were delivered through screens

Can be played from a device someone else is using – it can be used in households where there aren't many devices

Low immediacy and only mid bandwidth is needed for the audio –

a child can log on whenever to do it and doesn't need to have good wifi or loads of data

The follow on activities are low immediacy and only need a low bandwidth – many of the activities

such as the

writing prompts are simple enough to write out and complete without screen or printer

A self run activity, that's easy to set up – giving parents quiet time or a moment to make lunch 

Flexible and accessible – it's easy to build out long lessons from them that the children are engaged in (check out Niki Louise's Literacy Case Study)

Facilitates moving and learning – we may have relied on Joe Wicks but now>press>play is exercise AND curriculum based
Ignites their imaginations and inspires their writing – traveling through their imaginations means they have more to write (or create) about
Inspiring Children's Creativity during Lockdown
After doing a now>press>play Experience each child can access follow on activities on now>press>play At Home (our lockdown resource) and build on their experience by writing about it. They might write a poem, a creative story, a newspaper report, a fact sheet or something completely different – the options are endless. 
The response was tremendous with families and schools sharing their children going on school trips and escaping lockdown on social media. Children went on missions to Mars, swung through the jungle learning about habitats, became the wolf in Three Little Pigs and even time travelled to meet the Maya! But just as importantly they shared the incredible creative work they were doing.
We were blown away when we received the 'Rock Rap' and 'The Time Travelling Tunnel' by the creativity, thought and effort of the children. It really hit home that these children were learning valuable writing skills and thinking about how they could present their learning and share it with others, all from doing now>press>play.
Thank you @nowpressplay for your AMAZING @ home learning experience on #Rocks. Our students are loving the rap challenge and have been killing it!
Thank you for keeping our @The_IPC #ActivePlanet learning SO engaging at home! #nppAtHome #talent #agency #ROCKstar @school_verita pic.twitter.com/yFDIlZOICS

— Louise Ryan #MantleOfTheExpert (@MissLueez) May 20, 2020
Making words enjoyable by hearing them, acting them out and feeling the emotional arch of the story by being the protagonist is what makes now>press>play so unique. Each child experiences the national curriculum as though it were a real event in their life. This empowers them and builds their confidence in the subject they are learning about, as  Niki, from Parklands Primary School said "you can't write about it if you haven't experienced it!"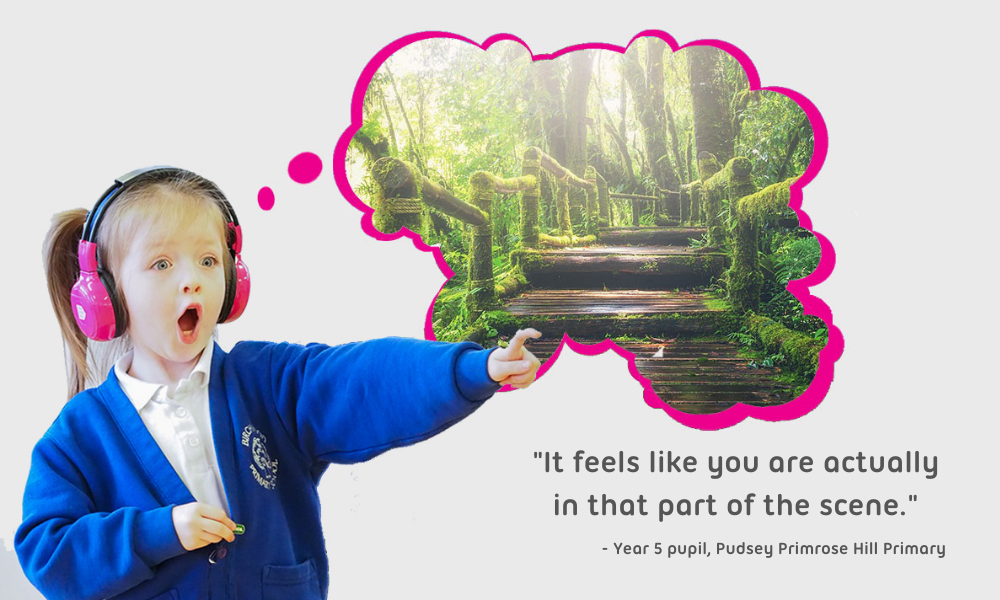 What we're doing now.. psst it's a brand new App!
With over 300 schools now using now>press>play across the UK and internationally we are proud to deliver a school resource that children and teachers love to use. We're excited to share with you that we are creating a now>press>play app that will be available on the App and Google Play stores! It's going to be easier to navigate, works on and off line, has inbuilt set up guides, prompts and resources to download and print. 
The now>press>play app will launch in 2021. now>press>play as a resource will not only deliver learning outcomes in the classroom but will also support teachers with a simple to use resource at home, so no matter how many more lockdowns there are, we can always support learners to explore their imaginations.
now>press>play worked side by side with our school during the Covid-19 lockdown, acting almost like part of our remote team and offering some amazing online experiences to our students at home. They really are a truly ethical company and always offer fantastic support at all times, delivering material that is second to none. We have fully embedded the experiences into our curriculum.
Claire Dawes, Deputy Head, Nelson Primary School, Birmingham
If you'd like to try now>press>play at your school, we'd like to offer you a 1 week free trial. See now>press>play in action with your pupils and take each class on a school trip that will feed their imaginations while you see their writing skills soar. Click here to book now.
now>press>play enables children to experience things that are out of this world and then write about it as though it really happened to them. It allows them to stand in the shoes of the character. The staff look forward to now>press>play as much as the children do and everyone smiles throughout the whole experience!
Hannah Watson, Manor Leas
I'm very glad we are becoming a Now>Press>Play school. We particularly liked the fact that the equipment will help with the staff and pupils wellbeing in this time of Covid19.
Manuela Derogatis, Curriculum Lead, Keir Hardie, London