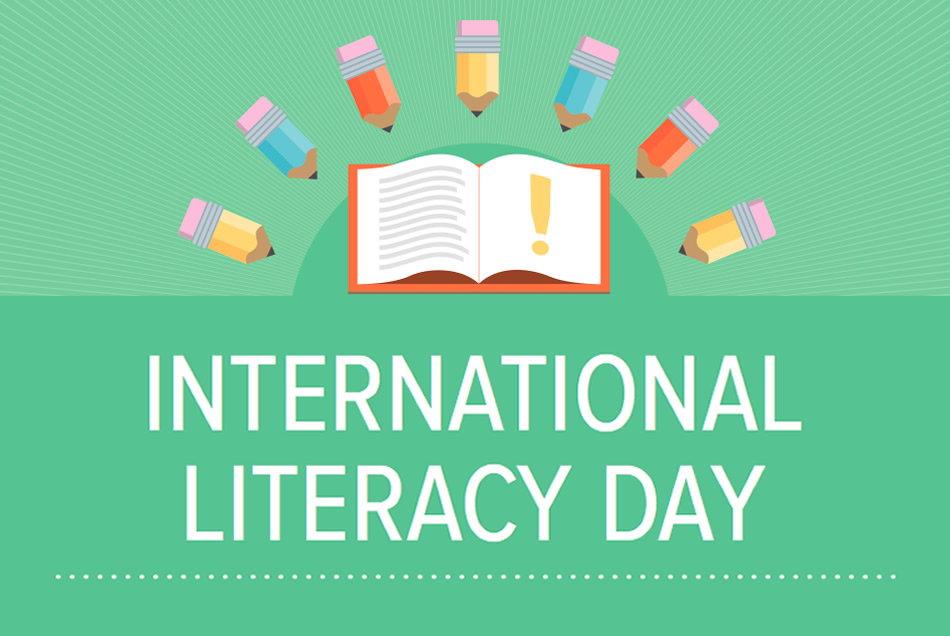 Around 1 in 5 or 776 million adults worldwide can't write their own name or read a line from a book (In the UK 1 in 6 people struggle with literacy). On 8th September each year the International Literacy Day encourages communities around the the world to raise awareness for those who cannot read or write. The day also gives children and communities a chance to rediscover the joys of reading,
How better to mark the importance of this day than to ask someone who knows a fair bit about teaching literacy. Phil Beadle is both an internationally recognised expert on teaching and an inner city English teacher. He was recently called the 'Stewart Lee of Literacy' on Twitter and his 'How to Teach' book was awarded 10/10 by the Times Educational Supplement.


Do you have any unique methods of encouraging an interest in reading?
'To transmit the wow you've got to be the wow'. This, aside from a practised array of silly accents and voices is the sum total of my methodology.
How big a part do schools play in encouraging reading as opposed to parents/home?
The school's role is absolutely pivotal. I have been working with a wonderful academy in Stoke called Discovery Academy, and their approach is exemplary. They understand that there may not be a reading culture at home and have extended every effort to ensuring there is one at school. Every child has a reading personalised reading programme which stretches their reading age, provides them with cultural enrichment and understands that, as Morrissey said, "There's more to life than books you know. But not much more". 
You have a book about teaching literacy through football skills! Please explain.
It is a scheme of work in which I teach sentence structure through playing football, and it has illustrations of Crystal Palace players going through the exercises. I wrote it five years ago as a means to getting some disengaged boys into caring about commas.
What has been your biggest or most memorable achievement when teaching literacy so far?
I taught Mantas to read when no one else was able to give him the time.
Any tips for new teachers?
Pace yourself.
What's your favourite book?
That is a difficult one. I am 50 and have read quite a lot of books, many of which I liked. The one I have read most often is 'Heart of Darkness' by Conrad; the one that had the most visceral impact on me is 'The Sheltering Sky' by Paul Bowles; I have been most engaged by Kundera's 'The Joke'. But predominantly nowadays I read academic research about meta cognition, as I am eccentric and I like making myself 'expert' in things that no one else knows about.
Has technology helped or hindered literacy in children?
It depends on the technology: if we are talking about shoot-em-up games that decimate kids' attention spans, keep them up all night, teach them that violence is a solution and that books are what only stoopid (sic) people involve themselves with, then – definitely – they have had marked deleterious effect on the achievement of a specific sub-section of society (boys). If we are talking about being able to write with word processing facilities, with which you might edit your work, then of course, the opposite. My objection to eulogizing technology is the automatic presumption that if you have to plug it in it is going to have a substantial positive effect on engagement; this (commercially driven) imperative leads educators into being uncritical of the software and to just sitting quasi literate boys in fornt of a screen and thinking you have done something about their literacy when you should have been sitting next to them teaching them how to read.
You can find out more about Phil here, including his books, articles & inspiring video. You can follow him on twitter @PhilBeadle
Phil also offers training for teachers including an upcoming online SPAG course amongst others
If there are children in your class struggling to read or write then we have a number of interactive experiences that support pupil's literacy, such as our SATS Reading Revision workshop.