What is Anti-Bullying Week?
Anti-Bullying Week in the UK is coordinated by the Anti-Bullying Alliance, taking place every year in the third week of November. now>press>play are doing everything we can to support the campaign.
Bullying is endemic in our schools: 30 percent of children report being bullied in the last year alone, with around one child in every classroom experiencing bullying each day.
Bullying feeds on silence and fear.
Children need encouragement to know that they are not alone. They need to know that it is ok to speak out against bullying and that being different should be celebrated and not ridiculed. Parents need to be able to feel confident in tackling these issues and being able to talk openly with their children about bullying, and teachers need to be empowered and given the resources to prevent bullying and help those who are being bullied.
If bullying is not dealt with from a young age, it can severely impact mental health and affect children into their adult lives. Anti-Bullying Week focuses on what we can all do to help fight this issue amongst young people in the UK.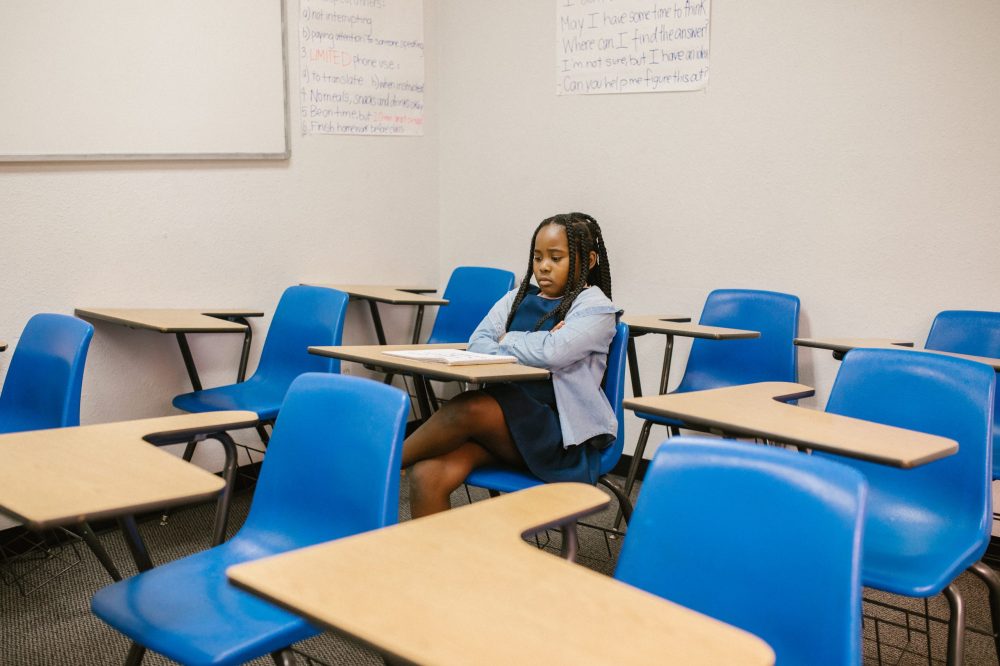 How do now>press>play help?
Here at now>press>play, we have our very own Anti-Bullying Experience especially designed to tackle this topic, aimed at KS2 children. In our Experience, children will:
Experience bullying both in-person and online and deal with peer pressure.
This teaches children to recognise when bullying is happening both to themselves and to others. This will empower them to speak up when they see this happening either at school or at home.
Become a bully themselves.
This helps children to understand why people bully and to see that being a bully isn't big, clever, or funny.
Face the consequences of their actions and attempt to make amends.
This shows children how bullying can affect others and how much work must go into building the bridges that bullying tears down. This can help them be more at ease when talking about bullying with others.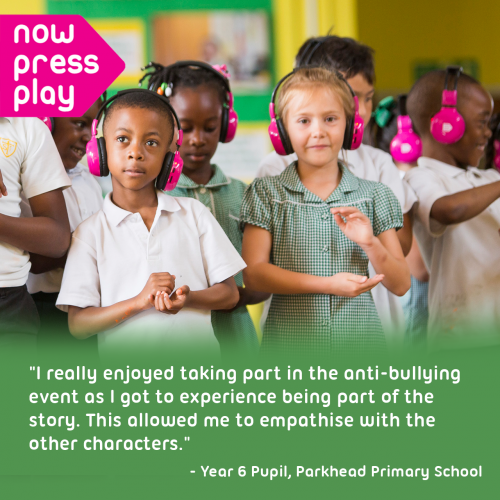 As well as being a fantastic experience for the children during Anti-Bullying Week, our Experience also contains a pack of valuable resources for teachers. This links the bullying experience to maths and literacy activities, a storyboard, and a fun factual quiz. With these resources, teachers have plenty of ways to further tackle this subject with their classes.
There are many more fantastic resources available online from the Anti-Bullying Alliance, which you can download through their website.
Make sure you support Anti-Bullying Week this year by using the hashtag #antibullyingweek