We are super excited to have launched 10 new Experiences this September. Ranging from Mental Health, the Arctic and a trip to the Seaside these new Experiences will be taking children up and down the country on educational adventures they'll never forget.
Click below for more information and to hear what each Experience has in store for our subscription schools!
EYFS

Christmas Story
When the Angel Gabriel appears to Mary and tells her she is going to have a baby, you travel with Joseph and her to Bethlehem. But will they find space at the inn before the Baby Jesus is born?
---

Dinosaurs
When out dino-digging with your Grandma, you find a dinosaur egg. It hatches and a tiny dinosaur appears! Will you be able to find its mummy?


---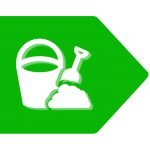 Seaside
On a holiday to the seaside, you and your puppy Pickle have a lovely day ahead of you. But will you ever be able to get Pickle to behave?


KS1

Feelings
When you receive some disappointing news from your grandfather, you are hurt and angry. As the school day goes on your behaviour starts to spiral out of control. How long will it be before you tell someone how you are feeling?
---

Arctic
When you go on your first ever hunting trip, you are really excited. But it doesn't go as planned. How will you cope when the ice caves, trapping your father under the ice?


KS2

The Ten Plagues
When Pharaoh refuses to free the Israelites, Moses announces that Egypt will be visited by ten plagues. As a slave in Pharaoh's palace, how will you survive them? And who will you side with in the end: Pharaoh or the Israelites?
---

Feelings
When you overhear some worrying news at home, your mental health takes a real knock. You find it hard to get to sleep, hard to concentrate in class and you're not enjoying the things you normally like doing. How long will it be before you reach out and ask for help?
---

Rocks
When the Firebreathers burn down the Emperor's wooden palace again, you are sent on a special mission to Planet Earth to collect some good rock samples. But will you find enough samples in time? And will the Firebreathers let you keep hold of them?
---

French Animals
When the Queen's rabbit is stolen, MI6 sends you undercover in a French pet shop to try and get it back. Will your knowledge of French animals be good enough to fool the people of Paris? And will you get the Queen's rabbit back before she is sold?
---

French Greetings
When two secret service agents ask you to go undercover for them in Paris, you have to use your best French accent to pass as a French child. Will you find the criminal Pierre Poulain before he blows up the Eiffel Tower? And will your French be good enough to impress the people of Paris?
If you'd like to find out more about now>press>play and how it supports children's learning please get in touch and arrange a demo at your school. Email hello@nowpressplay.co.uk or call 0203 727 5592.